Robertson Building Frame Types

Every Robertson frame is designed and manufactured to meet your specific building requirements.


Robertson Building System makes it straightforward to design interiors with wide-open spaces, unusual ceiling heights and extreme loads. The frame design can accommodate cranes, monorails, mezzanines and other custom requirements.

Engineered building components are precision cut, pre-planned, punched, drilled, and welded in the controlled environment of a Robertson production facility before being transported to your project site 


Your engineered steel building can be designed to accommodate easy expansion as your business changes and grows 

Low maintenance steel roofs with high insulation values can conserve energy while reducing operating and maintenance costs 


Building Frame Types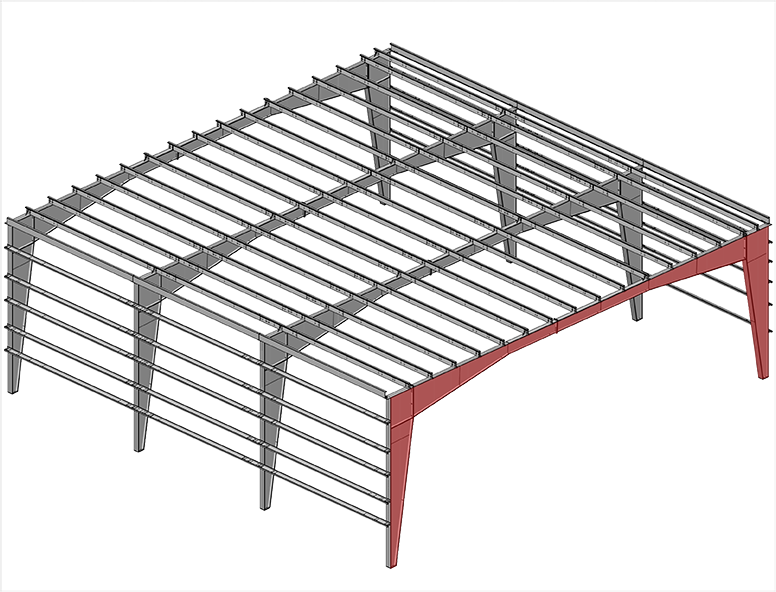 Clear Span Frames

Clear Span frames are most often used in buildings where unobstructed interior space is required. Common uses include aircraft hangars, arenas, tennis centers, riding arenas, soccer centers, manufacturing facilities, warehouses, offices and retail stores.
A building designed without interior columns can also provide the space required for material handling and crane systems.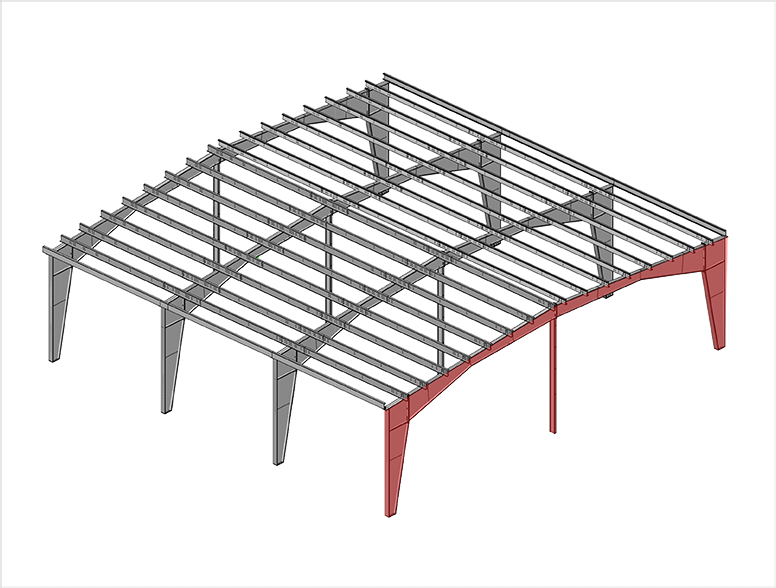 Multi-Span Frames

Cost-effective Multi-Span frames are commonly used for building layouts that permit interior columns. The spacing between columns can be consistent or varied to meet customer requirements. Large open floor spaces are accommodated by using the minimum number of columns to allow large open spaces and easy movement of fork lifts, etc. Common uses include manufacturing plants, warehouses, truck terminals and retail stores.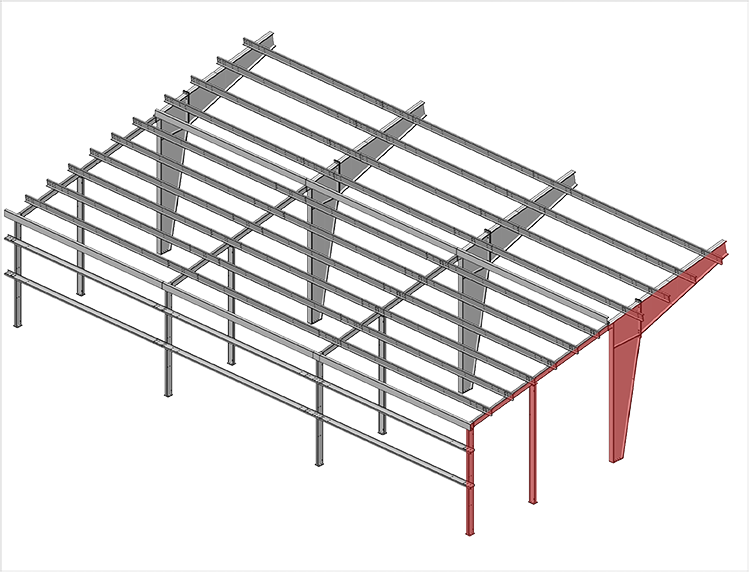 Lean-To Frames

A Lean-To frame typically has a single slope profile (no ridge) and straight sidewall columns. It must be supported by attachment to another frame. Primarily used for expansion or extension of a building, lean-to frames can provide additional space very economically. They are commonly used to provide additional office or storage space for a larger building.




Long Bay® System
The patented Long Bay® System provides up to 65′ of unobstructed column-free spaces to maximize open floor space for design flexibility. Open web truss sub-frames simplify the installation of mechanical and electrical systems and provide roof support.


Available with tapered or straight interior columns; sidewall columns may not be necessary for buildings that include completely load-bearing walls. Compatible with tilt-wall or pre-cast concrete, EIFS and curtain wall assemblies, masonry, brick and insulated or single-skin metal wall panels, Long Bay buildings can ordered with a Robertson standing seam roof or can be used with B-deck for a built-up or single-ply roof.



The Robertson Thermal System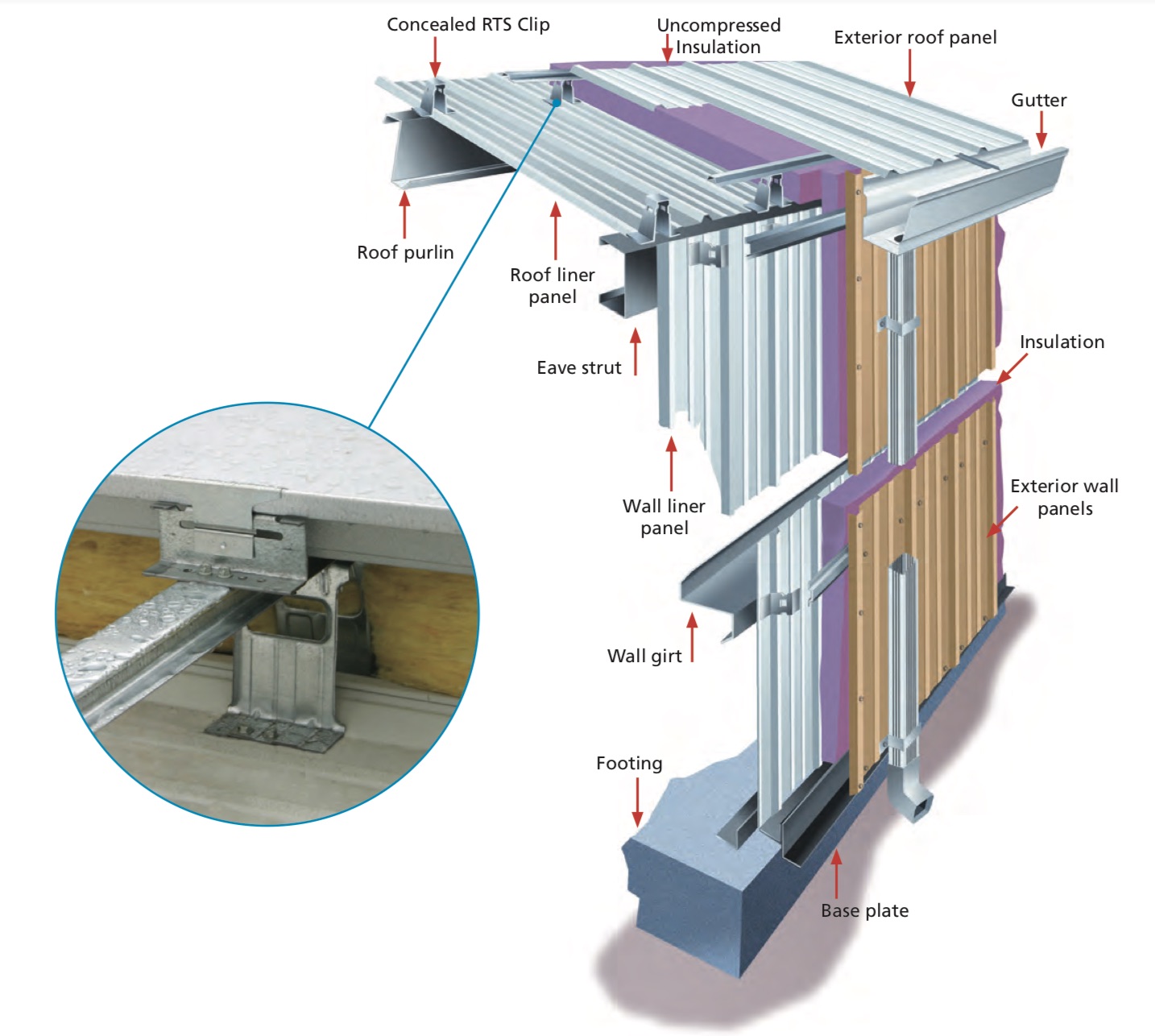 RTS provides energy efficiency and a finished interior appearance. Accommodating up to 12" of uncompressed insulation, RTS provides an effective thermal barrier for energy efficient roof and wall construction.

RTS consists of an exterior panel and a liner panel, separated by thermal spacers. Various thicknesses of metal building insulation can be accommodated between the two panels with minimum through- metal contact.

RTS reduces heat loss through the envelope compared to traditional metal building insulation systems so that smaller heating/cooling units that consume less energy may be used, reducing initial and building operating costs. RTS helps control condensation through vapor retardation. The interior liner panel supports and protects insulation while providing an attractive, easy-to-clean interior finish.

Intended for both new and retrofit construction, cost-effective RTS is easily customized to provide the level of energy efficiency required for your building



Self-Storage Solutions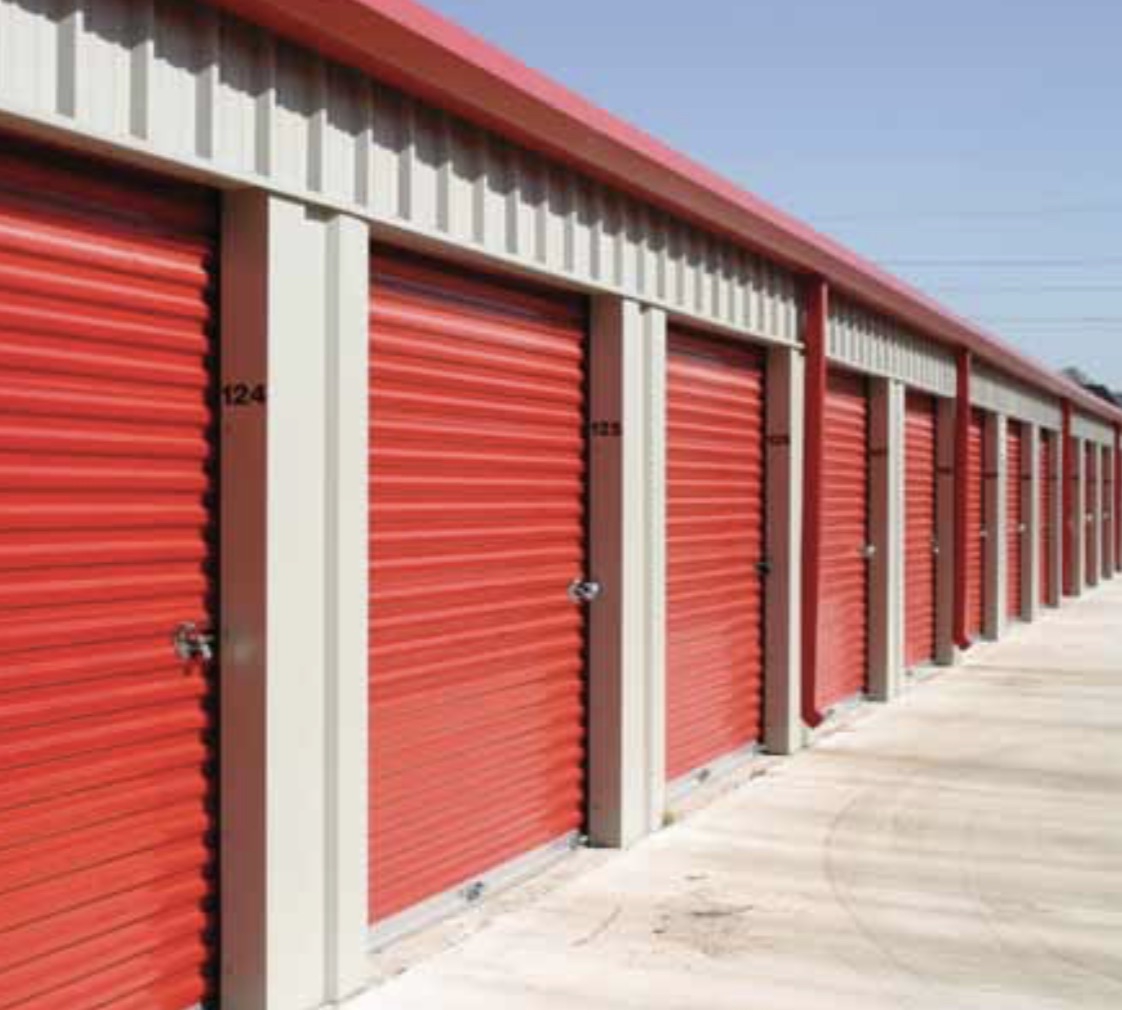 Fast and easy to install, steel self-storage systems offer the utmost in performance while attracting customers too. Using lightweight structural steel for strength that lasts, exterior panels and trim are available in several attractive profiles and colors.
Standard Single-Story systems can be tailored to your specifications. Choose from a selection of wall systems and roof systems including Standing Seam roofs for weathertightness.

Climate-Controlled systems have enhanced thermal efficiency which means lower utility costs. A complete selection of corridor and panel options makes this an ideal choice for protecting personal possessions.

Boat & RV Storage meets the storage needs of outdoor enthusiasts. Storage units up to 15 feet wide are available.
Optional doors, windows, gutters, downspouts and insulation are also available.





Roof & Wall Systems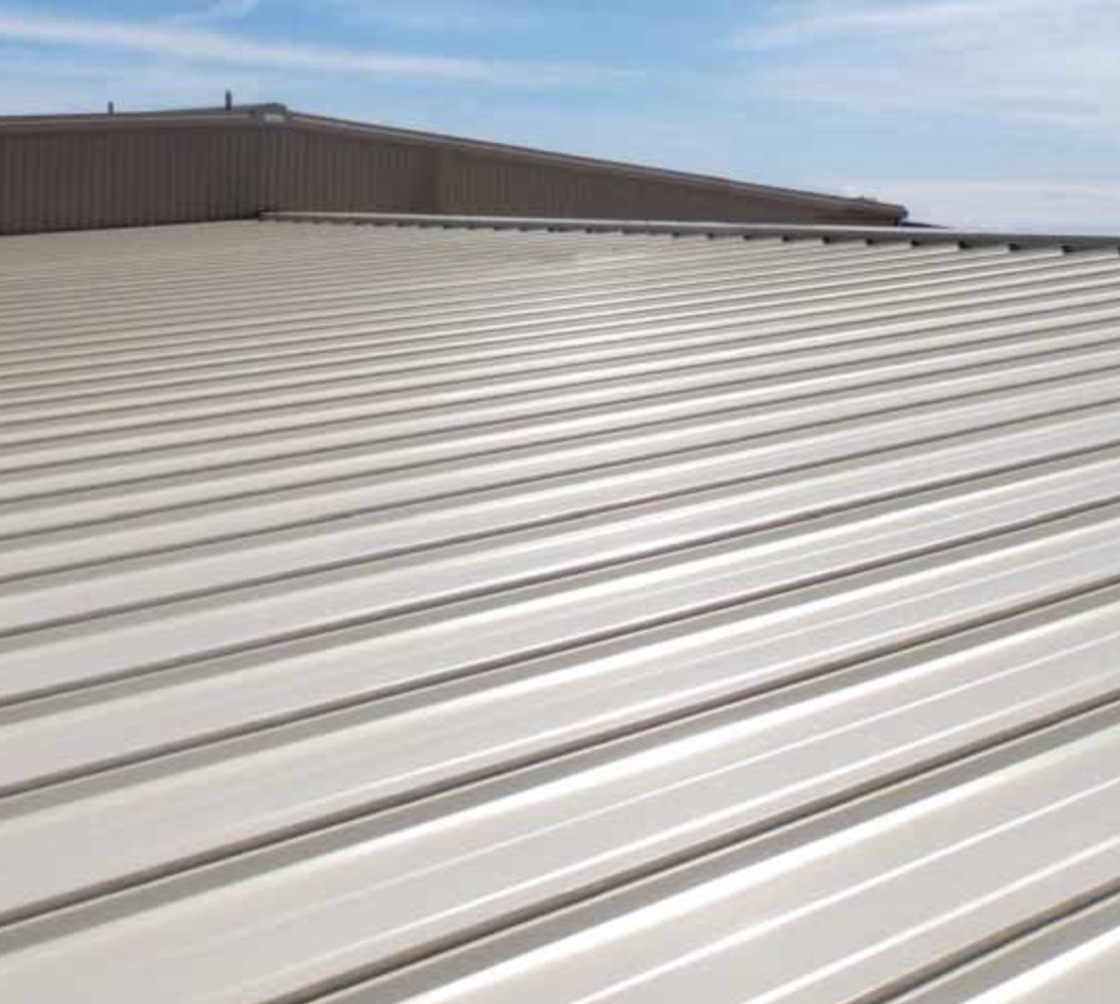 Robertson roof and wall systems are not only weathertight, they are also lightweight, energy efficient and virtually maintenance-free. Fabricated from high-strength steel, Robertson panels are resistant to decay and thermal shock. To resist steel's normal oxidation and deterioration, roof systems are available painted or with a long-life coating. Limited warranties are available on painted roofs for up to 40 years, and up to 20 years on GalvalumeTM and GalvalumeTM Plus* material.


Robertson roof systems are separated into three main categories:

Through-fastened roof panels require mechanical fasteners to hold the panels to each other and to the sub-structure. A proven solution that provides function and economy. 


Seamed roof panels eliminate mechanical fasteners to connect adjoining panels. 


Standing seam roofs (SSR) are the most specified roof systems in the industry. Special clips allow the roof to accommodate the 
expansion and contraction of metal panels caused by daily and seasonal fluctuations in temperature. 


For Pre-engineered Metal Building enquiries please contact:

We have over 30 years' experience in the Pre-engineered Metal Building business, combined with our expertise in Conventional Style Buildings of all types means we can help you decide which type of construction is best for you.
Joe Zeller (Vermilion Office)
Phone: (780) 853-8340
Cell: (780) 205-0030
Email: info@koralta.com